A lot can brew over a cup of coffee. One of the best conversations I have with friends are over a cup of coffee. One reason perhaps, why cafes are fast proliferating with different blends of coffee, milk and other flavors here in the metro.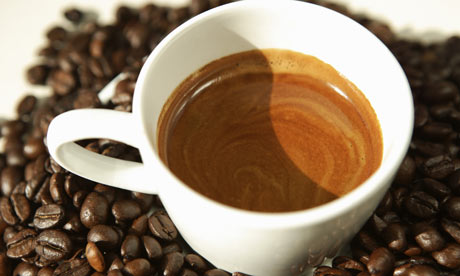 I for one, love brewed coffee to perk up my day. So how about a tour on where the best coffees are produced? Sounds fun, huh?!




I was invited to take the slot of my colleague for a visit in one of the assisted communities of our partner NGO- TRICOM (Tri-people Concern for Peace, Progress and Development of Mindanao). Together with another partner, the Kaisampalad Inc. (KPI), the three has a collaborative project, a programmatic approach for local economy in different subsectors (coffee, banana, abaca, and coconut) development of conflict affected areas in Leyte, Agusan del Norte and Kulaman.

The area to be visited is the assisted community of Manobo Dulangan in Sitio Sewayeg and Brgy. Pangaan in Kulaman (now known as Senator Ninoy Aquino) municipality.
The municipality was part of Kalamansig before. By virtue of Presidential decree 341, it was created as municipality out of Municipality of Kalamansig. Then by virtue of Republic Act 6712, Kulaman was declared a municipality and renamed as Senator Ninoy Aquino in July 11, 1989. The poblacion retained the name Kulaman, and currently the municipality has 20 barangays.

The Manobo Dulangan Ancestral Domain approved claim is 26,994.2158 hectares covering three municipalities (Kalamansig Palimbang and Senator Ninoy Aquino) with 11 barangays.

Iterinaries were prepared by the TRICOM staff assigned in SK. It was a happy route with detailed descriptions like "…the temperature in this area usually drops until 14 degree Celsius in the night and the relative atmospheric humidity is quite high….cold…cold…cold". Happily, we prepared and brought our socks and jackets! bbrrrrrr!

We met other participants from Caraga. After a 5 hour bus travel to Tacurong (bus driver's too respectful of the streets and quite a politician. He's been talking to every passenger who's getting off from the bus! Haha!). Other pax from Leyte and Kidapawan were already waiting for us in Isulan.

From Isulan, Kuya Daniel, one of youth leaders and TRICOM volunteer in Sitio Sewayeg met us. With a hired van, we traverse the road to poblacion Kulaman for 4 hours. We watched the panoramic view of Sulatan Kudarat in View Point and listened to happy chattering and jokes of Kuya Lando (the van conductor). Then rain started to fall as the fog slowly spreads. The chilly wind sweeps our faces, everyone being lulled into sleep. The group arrived at the lodging house at around 6:30PM. A hearty dinner of tinolang manok and pork adobo was served. Then the group had a short briefing on itinerary, community profiles and protocols for cultural sensitivity in Manobo Dulangan villages.

Next day, we woke up early for the courtesy call with Mayor Dante Manganaan. He is an Ilocano coffee trader in the area. The group was served with BrownCup hot brewed coffee, local brand developed by the Gacayan General Merchandise. Mayor's staff gave a short history of the municipality- one full of controversy. After it was proclaimed as municipality before, it was recalled and several attempts to regain its municipality status were denied. After EDSA, it was renamed after the befallen husband of the former president Cory Aquino in order to be approved.

Government programs such as 4Ps, Kalahi seeds and Cash for Work Program are directly implemented in the municipality. As the Mayor said, it's better that national projects are directly implemented by the municipality. It lessens corruption especially the program on road construction. They would like to promote the area for its tourism especially for its unexplored caves. Ms. Gemma Viereas shared that that they hosted the 3rd Mindanao Caving Forum last 2003 (with Pastor Erwin Emata as one of the convenors). They plan to bid for National Caving Congress by 2012 to boost local tourism.

Then the group dropped by at the house of Brgy. Captain of Brgy. Tinalon (wherein Sitio Sewayeg belongs). The captain had a motorcycle accident and he's already recuperating. He gladly welcomed the group and talked with TRICOM staff on illegal selling of lands in the area. He's very supportive of the programs in the area.

Then the group on hired motorcyles resumed the travel to Sewayeg. Sitio Sewayeg is at least 20 kms away from the town center of Kulaman and is mainly accessible to motorbikes. It is one of the 64 Manobo Dulangan villages located in the northwestern part of the Ancestral Domain dwelled by more or less 13 households headed by Datu Apon Sako as the tribal chieftain. The village covers at least 335.156 hectares, wherein more or less 116 hectares are planned to be utilized for agroforestry purposes, while the rest are intended for uses such as production forests (166.9 hectares) for the tribe's ethno-botanical sustenance and wildlife catch, protection forests (50.58 hectares) as reservations for cultural functions and wildlife habitat, and a small reforestation area of 0.69 hectare.


Meeting the members the community
Obo Manobos of Kidapawan shared their experiences on lobbying with LGU with leaders of Manobo Dulangan
.
The man-land ratio is relatively high that interest from migrant settlers to acquire lands within the Ancestral domain also high. Selling of lands at a very low price happens. However, the land use policy of the tribe have had somehow prevented this to occur since most of their clan members are in the interest to safeguard this remaining area of their once abundant territory.
Coffee beans. More than just a livelihood.
For Datu Apon, one strategy that aided them in their quest in safeguarding the lands is by establishing coffee orchards in the entry points of their ancestral domain. In this way they realized that occupancy and possession of lands are respected by the migrants when they put something visible symbols of occupancy over an area, in this case, the coffee plant.
TRICOM had assisted them on their CADT claim last June 2009 and on their management zoning for the ancestral domain. Manobo Dulangans are also warrior-like tribes since they are in the boundary and surrounded by different tribes. On its left side are the Tedurays, in Palimbang side are the Maguindanaoans then in west side is the T'bolis.
Tran River is the boundary between Tedurays. It has a huge logging concession owned by Consunji. Coffee thrives in the area as there is huge demand and a market for it. While it serve as a visible symbol of occupancy in their ancestral land, it is also one of the reasons why IPs lost their lands. There is massive selling of IP lands at a very low price especially during drought or when a family member got sick. Lack of social services especially on health forces the Manobo Dulangan to sell their lands. Also, migrants coming from Pagadian City started to come and settle in their area.
We visited the coffee orchards. They also shared their management zones such as the hunting areas and production forests (where coffee orchards are), their restoration areas and protected zones (the no go zones forests).
Dancing, continuing tradition.
Coming down from the coffee orchard on the hilly part of the AD, the group heard someone playing the
flandung
(flute) and
toga
(guitar) in one of the households. The group entered and asked if they can listen to the song. They welcomed us at their homes and sing, giving thanks as the day ends.
I just love sunrise and sunsets!
As the sun slowly sets, hues of red, yellow and pink awash the skies. Dense fogs started to arise, signaling a very cold night. Dinner is early as there is no electricity in the area. And Datu Apon Sako gave their house as sleeping quarters of the participants, sacrificing their own comfort, showing hospitality at the only way they can.
wild palm called pula and rattan for food.
Everyone woke up early the next day and served with brimming cup of hot brewed coffee. Breakfast consist of wild palm called pula (called as anibong in Surigao) cooked with corned beef.
As the group awaits the coming out of the sun to dry out the slippery road, the children started to dance. A traditional dance of courtship was presented. Datu Apon also showed their memory game of
Bugkag sa Mae
, corn kernels are lined in different numbers and you have to guess how many remained on the spot he/she chooses (I don't know how to describe it since I'm bad with numbers and memory! ugh) :D
The group had to move along by 10AM and visit the Pangaan tribefolks. Village Pangaan together with Sewayeg is part of Brgy Tinalon which is at least 12 kms from Kulaman. It is located along the road going to Sewayeg and is populated by more or less 30 Manobo Dulangan households. The tribefolks chunk of the big ancestral domain is only 81.5 hectares which is relatively smaller as compared as those of Sewayeg and most of the villages of the entire ancestral domain. This happened due to the fact that their territory is embedded in the CARP wherein parcels of their lands were alienated from their possession as the limit of 3 hectares per beneficiary are satisfied. With this, even though they are the priority beneficiaries, the excess parcels were distributed to migrant settlers in the area. AFRIM sees it as Department of Agrarian Reform's (DAR)way to bloat it accomplishment. Another case of multiple land tenurial instrument issued in one area. Case of overlapping claims and conflicting agendas! :(
Meet Gwapo, the coffee technician in Pangaan
.
The group has yet again to start its travel and end its journey by spending time at Elan's Haven, which features an underground river and wonderful rock formations of the Tinalon cave. Cold water runs from the Tinalon river that "disappeared" in Brgy. Pangaan and coursed its way in Tinalon cave.
Soon we explored and get lost inside the rock formations and the white snake that crossed our path sending other participants to shout and laugh after. There's a part where water's quite deep, they said it's only waist deep. I laughed. To whose waist are they referring? If they're referring to Ate Mabel, a companion who stands almost 6 feet, then I'm in big trouble! haha!
Thank God for the funny and caring companions. It was such a wonderful experience.
One of the best spelunking/ underground river trekking!
After the sumptuous lunch, the group have to get back to poblacion Kulaman and end the travel with a debriefing. That night, I was struck by Kuya Rey's words:
We in the NGO world are working for irrelevance.
What we do as NGO is just like hammer, trying to pound in order for the government to work. We are not here to replace the government. We will disappear but the government remain. What we have to do is to help and facilitate people's learning to claim and fight for their rights.
This cross visit gave us new realizations. There are different faces of poverty. Large resources and cultural assertion does not necessarily mean political space are widely opened. There should be a balance of economic, political and cultural spaces in order for the people to truly say they are empowered. One challenge for the 3 NGOs working on this project is how to tap different opportunity in the value chain to support the communities in different subsectors. To ensure that in every cup of coffee coming from Kulaman, the Manobo Dulangans who produce it has an equitable share in the process and secure their land and livelihood.